Dog Daycare

Let your dog play with us all day so you can come home from work to a dog who is ready to settle in with you for an evening of relaxing - no extra walks will be needed! We also offer a Half Day (4 hours) daycare option.
Daycare is not always "8:00 to 5:00". We also provide evening and weekend daycare for those working shift work or just want a day out shopping!
Contact us today via email or phone to check on availability and to book.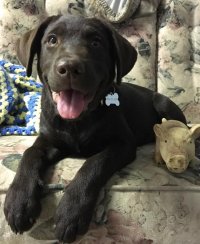 Our main focus is on every dog's individual needs, comfort and safety. We have designed our indoor and outdoor play areas with the dog's needs first and foremost!
We know and understand that dogs need physical exercise (suitable to their age, health, etc.) as well as mental stimulation, interaction with other dogs, rest time, and of course love and attention!
Features
We proudly feature the following:
Suitable dogs are put together in "play packs". Consideration is given to size, temperament, energy level, play type, health, and age.


On-Leash nature walks for dogs not suitable to off-leash pack play


Large outdoor, fenced off-leash area including:

Fully supervised at all times
Dirt berm for running around, on top of, and digging
Various, suitable balls and toys to play with
Different obstacles to go under, over and even pee on!
Fresh water accessible 24/7
Swimming pool in the summer
Scent-baited ground for mental stimulation (cheese, bacon, etc)



Heated (and air conditioned) indoor play area, if inclement weather.


The perimeter is fenced with 6' high chain link, with the top angled in, ensuring no dog will escape.


Country setting with lots of nature to see, hear, and smell.


Experienced, trained staff to ensure safety and happiness of all dogs.


Staff are trained in Pet First Aid.
Rates
The following rates are effective January 1, 2022.
Description

Half Day
Rate or Discount
/ dog / day

Full Day
Rate or Discount
/ dog / day

Total
All rates subject to GST

Regular Rate - 1 dog


$14.00
$25.00
$25.00 / day
Multiple dogs


15% discount*
15% discount*
Half Day - $12.00 / dog
Full day - $21.25 / dog
Monthly Pre-Paid Package - 1 dog (20 days total)


20% discount*
20% discount*
Half Day - $224.00 ($11.20 / day)
Full day - $400 ($20.00 / day)
4H Member Discount
10% discount*;
10% discount*;
Half Day - $12.60 / dog
Full Day - $22.50 / dog
Senior's Discount
10% discount*;
10% discount*
Half Day - $12.60 / dog
Full Day - $22.50 / dog
*Please note that discounts can not be combined
If necessary, administration of medication or treatment will be determined on an individual case-by-base basis. Please contact us to discuss your dog's needs.
Rates may change without notice.
Check Availability & Book
Contact us today to check availability and to book your dog into daycare with us.
Drop-off and Pick-Up Times
We live on-site and can accomodate the time that works best for your schedule and needs. Please contact us to arrange a time that is best for you!

At a minimum, we are at the kennel from 8:00 AM to 5:00 PM daily

Please bring your dog on leash or in a crate upon arrival to the kennel.
Types of Dogs
We love and accept any type and breed of dog over the age of 16 weeks.
Intact dogs will be considered on an individual case-by-case basis.
What To Bring
We feel it best to keep each dog on his / her usual feed and schedule, thereby preventing as little disruption as possible.
If your dog requires feeding during the day, please bring all of your dog's usual food and treats along with feeding instructions.
Vaccinations
A health certificate from a Veterinarian is required, confirming that your dog has up to date vaccinations for the following:
Bordetella
Rabies
DA2PP/DHLPP


Adenovirus is recommended
Sample Contract
The daycare contracts are in development and will be available shortly.