403.970.4400

office@IrricanaKountryKennel.com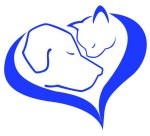 Where Pets Come First!
Memorial Page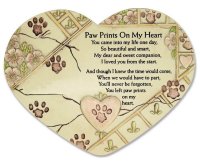 It is so hard to lose a beloved pet. We know and understand the heartache. This page is dedicated to the various pets that have touched our lives at the kennel, leaving their paw prints on our heart.
Our plan is to develop an actual memorial garden on the kennel site. It wll be a quiet area complete with trees, flowers, and some seating. We plan to have a name plate in memory of eacy pet.




Leonard
2003 - 2017

Leonard was our very first boarding dog, and certainly touched our hearts in the short time he had been with us! He was a 13 year old (only a few weeks shy of his 14th birthday), lab cross.

We had decided to name each pen after the first dog to be in it so our largest pen is named "The Leonard Pen". We proudly have his picture hanging on the pen named after him.

He was such a good dog and a gentleman too! I still remember the first time Leonard boarded with us. I was so touched that he would lay by my feet. I could reach down and pet him. If I stopped, he would nudge my hand for more.

I also loved his deep, gravely bark – I called it his "Willy Nelsen" bark.

He loved meeting and playing with other dogs that would be at the kennel the same time as he was. He even fell in love with Stella, a very cute female collie cross that was here the last time Leonard was with us. He was a charmer!

His advanced age finally took its toll on his health and he was humanly euthanized to prevent further suffering.

Our sincere condolences to Leonard's owners, who we know miss him dearly.

Our beloved and faithful friend, and your love you shared till the very end. For all those years our family was blessed, now it's time for you to rest. You still live on in the hearts and minds, of the loving family you left behind.